Kary Oberbrunner left his day job to pursue his dream job. Through his writing, speaking, and coaching, he helps individuals and organizations clarify who they are, why they are here, and where they should invest their time and energy.
His book Day Job to Dream Job was launched few days ago.  In that book Kary not only shares his personal story of how he has done, but he also shares the 9 step plan to make the transition successful. It is very practical and useful book for all those, who would like to leave the office prison and get their dream job.
Kary's amazing programs
Your day job was probably a good thing. Its just no longer the best thing. It reflected the person you are, not the person you are becoming. Millions of people are squandering their talents and wasting their time in jobs they don"t love. Discover your Dream Jobber Plan and turn your passion into a full-time gig.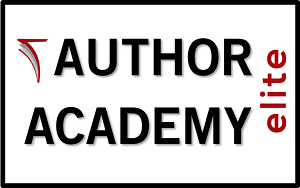 This premium writing, publishing, and marketing experience positions you in a powerful coaching relationship with author Kary Oberbrunner. Through video modules, live mentoring calls, and expert training tools you"ll achieve your dream of being a published author. Kary"s unique step-by-step framework enables you to control the process and create a legacy piece that propels you forward both personally and professionally.
People who lose their way are people who've lost their why. Get a GPS for your life and start living from your true potential. Author your OPUS and become a Master in the Art of Living.

Do you know who you are? Youll never outperform your own self-image. And if you put a small value on yourself, the world will not raise the price. Most of us dont know who we are and the cost is killing us. Its why we suffer from: addictions, broken relationships, blind spots and just plain mediocre lives. Discover who God created you to be.
Food for Thought
Clarity – competence – confidence – influence – impact – income
People will not buy product and service if you don't have clarity.
You need your value proposition statement.
1 sheet Kary refers to in the interview is a who, what, when, where, why, and how for your product or your service.
We don't need traditional publishers as much as we did in the past.
Don't forget
To check out the free resources for writers and come and join us at the Write 2B Read closed Facebook Group!